Welcome to CBR's Resources Center!
Connor Business Resources (CBR) is just that…Resources!!  Reading lists, links to key websites, online presentations like TED Talks and so much more.  We at CBR are here to help business owners get the help they need, when they need it!  This resource page is for all owners and managers to use, membership is not required.  However, with a CBR membership you would also gain access to all of the online courses and course material that will help you succeed!
Business Planning
Customer Service
Raving Fans– Ken Blanchard & Sheldon Bowles
The Service Culture Handbook: A Step-by-Step Guide to Getting Your Employees Obsessed with Customer Service– Jeff Toister
Customer Service Tip of the Week: Over 52 ideas and reminders to sharpen your skills  – JeffToister
Customer Care: Calming the Upset Customer– Gregory Marchand
Thanks for Coming in Today: Creating a Culture Where Employees Thrive & Customer Service isAlive– Charles Ryan Minton
Extra Mile: 500 Customer Service Tips for Success: Tools to Attract, Satisfy, & Retain Even the Most Difficult Customer– Tycho Press
Team Building
Human Capital Growth Model: Build Best-in-Class Teams (Handbooks for Business Owners & Managers)– Eric Alagan
The Effective Executive: The Definitive Guide to Getting the Right Things Done (Harperbusiness Essentials)– Peter F. Drucker
The Advantage: Why Organizational Health Trumps Everything Else In Business– Patrick M. Lencioni
You Win in the Locker Room First: The 7 C's to Build a Winning Team in Business, Sports, and Life– Jon Gordon and Mike Smith
Clone Yourself: Build a Team that Understands Your Vision, Shares Your Passion, and Runs Your Business For You– Jeff Hiderman
365 Ways to Motivate and Reward Your Employees Every Day: With Little Or No Money– Dianna Podmoroff
Business Financials
Managing by the Numbers – Chuck Kremer and Ron Rizzut
The Business Owner's Guide to Financial Freedom: What Wall Street Isn't Telling You –  Mark J. Kohler and Randall A Luebke
Accounting for Small Business Owners– Tycho Press
Profit First: Transform Your Business from a Cash-Eating Monster to a Money-Making Machine –Mike Michalowicz
Good to Great: Why Some Companies Make the Leap and Others Don't – Jim Collins
Financial Modeling in Excel For Dummies – Danielle Stein Fairhurst
The Business Owner's Guide to Reading and Understanding Financial Statements: How to Budget, Forecast, and Monitor Cash Flow for Better Decision Making– Lita Epstein
Human Resources
Hire Tough Manage Easy– Mel Kleiman
The Essential HR Handbook: A Quick and Handy Resource for Any Manager or HR Professional– Sharon Armstrong
The Conflict Resolution Phrase Book: 2,000+ Phrases For Any HR Professional, Manager, Business Owner, or Anyone Who Has to Deal with Difficult Workplace Situations– Barbara Mitchell and Cornelia Gamlem
The SHRM Essential Guide to Employment Law: A Handbook for HR Professionals, Managers, Businesses, and Organizations – Charles Fleischer
The NEW ROI: Return on Individuals– Dave Bookbinder
The Big Book of HR, Revised and Updated Edition– Barbara Mitchell and Cornelia Gamlem
101 Sample Write-Ups for Documenting Employee Performance Problems: A Guide to Progressive Discipline & Termination– Paul Falcone
Leadership
The Heart of a Leader– Ken Blanchard
Start with Why– Simon Sinek
Teamwork 101: What Every Leader Needs to Know – John C. Maxwell
Leaders Eat Last: Why Some Teams Pull Together and Others Don't– Simon Sinek and Brilliance Audio
The Leader Habit: Master the Skills You Need to Lead–in Just Minutes a Day– Martin Lanik
Developing the Leader Within You 2.0– John C. Maxwell
How Successful People Think: Change Your Thinking, Change Your Life– John C. Maxwell
Leadership and the One Minute Manager Updated Ed: Increasing Effectiveness Through Situational Leadership II– Ken Blanchard, Patricia Zigarmi, and Drea Zigarmi
Management
The One Minute Manager– Kenneth Blanchard & Spencer Johnson
The 7 Habits of Highly Effective People– Steve Covey
Act On It! – Sam Deep & Lyle Sussman
The One Minute Manager Meets the Monkey– Ken Blanchard , William Oncken Jr., et al.
The Way of the Shepherd: Seven Secrets to Managing Productive People– Kevin Leman and William Pentak
The 21 Irrefutable Laws of Leadership Workbook: Follow Them and People Will Follow You– John C. Maxwell
How to Improve Your Leadership and Management Skills – Effective Strategies for Business Managers– Meir Liraz

Time Management – How to Control Your Day in an Uncontrollable Workplace – by Laura Stack
Marketing
Make Your Contacts Count– Anne Baber & Lynne Waymon
The Ultimate Sales Letter: Attract New Customers, Boost Your Sales– Dan S. Kennedy
The Copywriter's Handbook: A Step-By-Step Guide To Writing Copy That Sells– Robert W. Bly
Building a StoryBrand: Clarify Your Message So Customers Will Listen– Donald Miller
This Is Marketing: You Can't Be Seen Until You Learn to See– Seth Godin
Marketing For Dummies– Jeanette McMurty
SEO 2019: Learn search engine optimization with smart internet marketing strategies– Adam Clarke
49 Quick Ways to Market Your Business for Free: An Instant Guide to Marketing Success– Sarah-Jane White
Guerilla Marketing: Easy and Inexpensive Strategies for Making Big Profits from Your SmallBusiness– Jay Conrad Levinson, Jeannie Levinson et al.
The Best of Guerrilla Marketing: Guerrilla Marketing Remix– Jay Conrad Levinson and Jeannie Levinson
Sales
The Flip Side– Flip Flippen
Get Clients Now– CJ Hayden
Little Red Book of Sales Answers: 99.5 Real World Answers That Make Sense, Make Sales, and Make Money– Jeffrey Gitomer
Declutter Your Mind– S.J. Scott and Barrie Davenport
Mindset: The New Psychology of Success– Carol S. Dweck
How to Stop Worrying and Start Living– Dale Carnegie
The Power of Positive Thinking Paperback– Dr. Norman Vincent Peale
New Sales. Simplified: The Essential Handbook for Prospecting and New Business Development– Mike Weinberg

Sharing some links to websites of useful Resources that would be helpful to any business owner or manager. Listed are some local (New England) as well as national sites.  There are financial, legal, HR, Sales and more.  Recommendations are welcome!   https://conbizresources.com/contact-us/
Ted Talks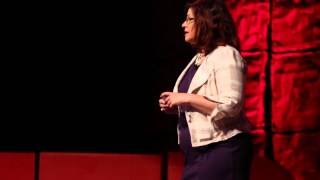 Putting the human back into human resources | Mary Schaefer | TEDxWilmington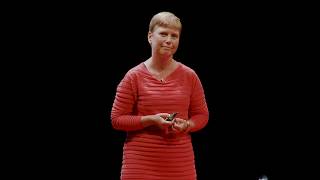 Radically Rural Idea Demons | Mary Ann Kristiansen | TEDxFargo
Putting the human back into human resources | Mary Schaefer | TEDxWilmington

This talk was given at a local TEDx event, produced independently of the TED Conferences. Mary's interest in the dynamics of humans at work started while working on her family's farm in southern Indiana. As the principal of her own business, Artemis Path, Inc., Mary is a coach, trainer, and consultant specializing in talent development, change management, and workplace interactions. Her clients include Fortune 500 companies and local businesses. Mary has a Master's degree in HR, and is certified as a Professional in Human Resources (PHR). Previously, she was a corporate employee at DuPont as an HR Manager where she worked for 20 years. While at DuPont Mary was the recipient of The Crystal Award, designed to recognize "champions of people." Mary applies her fierce idealism to create work cultures where organizations and human beings can both thrive. She publishes on this topic and more at maryschaefer.com and leadchangegroup.com. Mary is the co-author of the book, "The Character-Based Leader."

Radically Rural Idea Demons | Mary Ann Kristiansen | TEDxFargo

Do we get ideas or do ideas get us? An Idea Whose Time Has Come can possess ordinary people and produce extraordinary results. This talk tells the story of how the life Hannah Grimes, a woman born in 1776, inspired a powerful buy local movement and a rural renaissance in a small NH community. Mary Ann Kristiansen purchased the home of Hannah Grimes in 1991 and has been possessed and driven by idea of the well-crafted home and work and community of Hannah Grimes ever since. Inspired by the idea that what Hannah and her family couldn't make or grow, they bought from friends and neighbors, Mary Ann started Hannah Grimes Marketplace and the Hannah Grimes Center for Entrepreneurship to create markets for local products and a hub for local entrepreneurs. She also co-founded Radically Rural, a national summit to shape and share radically rural ideas to make sure that our rural communities are not just great places to live, but also great places to work. This talk was given at a TEDx event using the TED conference format but independently organized by a local community.