Membership Levels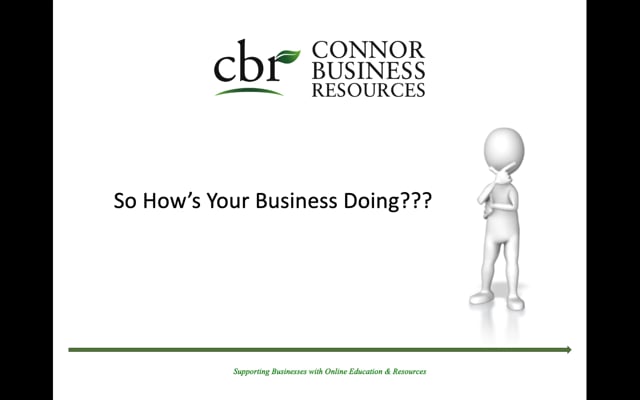 Membership Tour
Great Resource for your Business!
CBR - Membership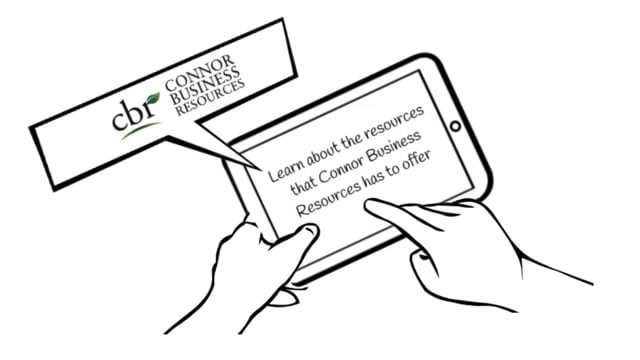 How CBR can help your Business
Membership Tour

See how a membership with CBR can help your business!

Great Resource for your Business!

CBR - Membership

Joining Connor Business Resources is easy and affordable!

How CBR can help your Business
Many aspects of starting, managing and succeeding in business are challenging…to say the least. You aren't alone!!
Communication with your prospects, customers and employees is just the beginning.  Financial strength and profitability is what keeps you in business.  Do you remember why you went into business?  Don't let the challenges overtake that dream.
We are here to help!  Connor Business Resources has the information and guidance that can help you to become that leader and manager that creates a successful business…and you can continue to build your dream.
Work-Life balance is a term we all hear and strive towards.  There truly is not enough time in the day to get the work done never mind trying to attend workshops or business classes.  Well, CBR is here for you 24 hours a day 7 days a week with many informative videos and tools that can help you to continue to learn and grow as an entrepreneur and still have time to yourself.  We also offer additional support through our team of award winning business advisors with years of success and business experience in their fields.  All aspects of business are covered in our comprehensive library of educational resources.
Help is here for you!  JOIN CBR NOW at our low introductory rate of just $19.99 a month, with no long-term commitment required.  This is less than attending just one workshop, that you probably do not have time to attend anyway.  You can research a specific need or watch and learn about many topics…Business Planning, Marketing, Sales, Team Building, Leadership, Strategic Planning and more.  CBR has Question & Answer forums available for specific questions along with actual tools and direct one to one sessions available if you choose.  Grow and develop as a business owner at your own convenience all at less than 30 minutes per video training module.
Here's a recap of what you'll receive as part of the  Connor Business Resources community:
Courses in 10 different areas of business
Articles & Special Reports
Keyword Searchable Database
Templates, Spreadsheets and Resources  for the following areas:

Business Planning
Financial Strategies
Strategic Planning
Marketing
Sales
Customer Service
Human Resources
Management
Leaderships
Team

Q&A
Access to Coaching
ONE TO ONE COACHING PROGRAMS ARE AVAILABLE UPON REQUEST.
| Level | Price | |
| --- | --- | --- |
| Self Directed Monthly Membership - CBR Access 24/7 - Customize based on your needs. | $19.99 per Month. | Select |
| Strategic Planning Tool Kit - Tools, Templates & videos to complete a Strategic Plan | $299.00 now. | Select |
| Self Directed Membership with Monthly Coaching Meetings - CBR Access 24/7 | $500.00 per Month. | Select |
| Communication Assessment (DISC) | $50.00 now. | Select |
100% Money Back, No Risk Guarantee
Our guarantee is real simple. If for any reason, you're not delighted with the quality of our content or the value of your membership experience, just let us know within the first 7 days and we'll promptly refund your membership fee. No questions, no hassle.