About This Course – Strategic Planning
Every business owner starts with a dream of where they want their business to take them.  And how they want to grow their business, their market share and financial standing.  But in order to get your business from A to Z you actually need a plan that focuses on Z.  A business cannot achieve its dream by looking only one day ahead, you must look years ahead.  You need to picture what you want to look like in 5, 10 or 15 years and create a plan to achieve those goals.
The Business Roadmap modules will help you create that plan as well as how to use the plan once it is established.
This process will help you to create a Roadmap to help you set the goals to achieve your ultimate dream.
The Business Roadmap/Strategic Plan is broken down into the following videos:
Long Term Sales Plan: Everyone has a sales number they want to hit. This module will create a plan to reach your number.
SWOT Analysis (Strengths, Weaknesses, Opportunities & Threats): This section will help you determine the positive and negative influences internally and externally that effect your business.
Core, Values & Beliefs: What are the 10 commandments of your business.  What are the "Should's" and "Shouldn'ts" that guide your organizations Decisions, Attitudes, Behaviors and Performance?
Mission statement: The mission statement is an overarching, timeless expression of your purpose and aspiration, addressing both what you seek to accomplish and the manner in which the organization seeks to accomplish it. It's a declaration of why you exist as an organization.
Vision statement: This short, concise statement about the organization's future answers the question of what the company will look like in five or more years.
SMART Goals: (Specific, Measurable, Achievable, Realistic, Time oriented). These are the goals that will help you to create and achieve your financial plan.
Strategic Planning Module Overview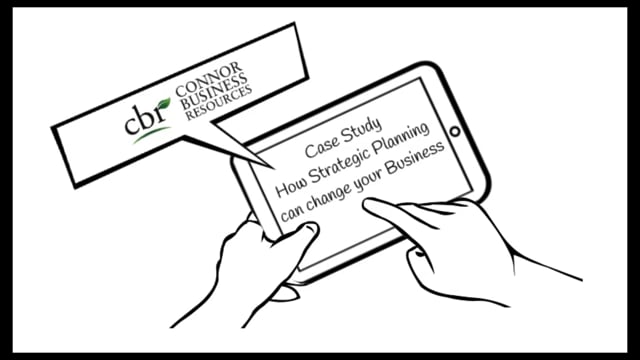 Strategic Plan Case Study
Setting Smart Goals for your Business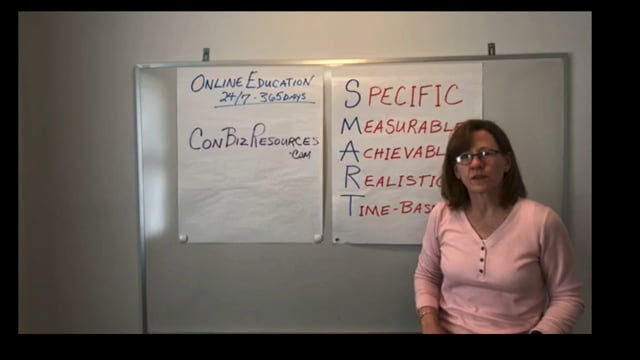 How to Use Smart Goals in your Business
Strategic Planning Module Overview

This module will give you an overview of the importance of a Strategic Plan and how Connor Business Resources will help you complete one.

Strategic Plan Case Study

Watch this video and see what a Strategic Plan can do for your business.

Setting Smart Goals for your Business

Smart goals are a great tool for any business. Learn how to create a Smart Goal correctly.

How to Use Smart Goals in your Business
To continue learning, please consider becoming a member. If you are already a member, simply Log In